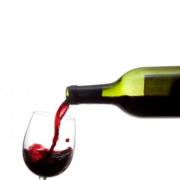 Complete your dining experience with a bottle of wine from our extensive selection!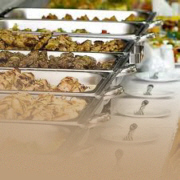 Contact us about hosting your next event!
Welcome to Luciano's!
Since 1964, Luciano's has offered a casual, relaxing atmosphere that is surpassed only by the quality of the food. Only the freshest ingredients are used in our flavorful homemade family recipes passed down from founders Joe and Mary Luciano. Come and savor authentic, as well as traditional Italian dishes, ranging from classic pasta dishes, eggplant, chicken dishes, salads, and more. Our soups, as well as our desserts are made daily and always fresh. Enjoy your meal with one of our extensive selections of red or white wine, sold by the glass or bottle.
Join our long-standing family of loyal customers and experience the finest in authentic Italian cuisine.

"I've been eating at Luciano's since the day it opened-well at least at this location and the rest of my life at the previous. The food is excellent and a great value. The owner and staff are genuinely glad to have you and they show it. I've read some of the other reviews on here and not sure where you are coming from. I would imagine that you a more suited to Olive Garden or Macaroni Grill. I mean some people are more chain restaurant type people."

Tom Clinton,
Corpus Christi, Tx.